Park The Rig And Let's Go
View Of The Top From the Lodge
Southeast View From The Top
Northeast View From The Top
Welcome to the Showdown Montana Picture Tour.
Yippee! We are about to ski "Showdown!" Grab your gear, buy a lift ticket and a way we go!  If you need to rent equipment they have a great rental shop and friendly people who will have you looking like a "pro" in no time.  We'll spend the day on the "beginner friendly" right side (north) of the mountain.  The left side (south) is like a huge diamond necklace – it's covered with "Black Diamond" ski runs.
After you jump off one of the four chairlifts, it's tempting to strap on the Snowboard and start down the 640 acres of skiable terrain.  Don't rush. Take ten minutes to walk to the very top to see views from the the base of the Porphyry Peak Fire Lookout (8,200 ft).
You don't know how to Snowboard?
What's that you say?  You don't know how to Snowboard?  To enjoy a long Montana Winter everyone should try Downhill Skiing, Cross Country Skiing and Snowboarding.  That way you are prepared to see ALL of Montana in any weather condition. If you would like to teach yourself how to Snowboard, we've got you covered, go to the Montana Snowboard Instruction For Beginners DIY Post. The Post will give you the basic Snowboard positions you need to know, to get down any hill in control.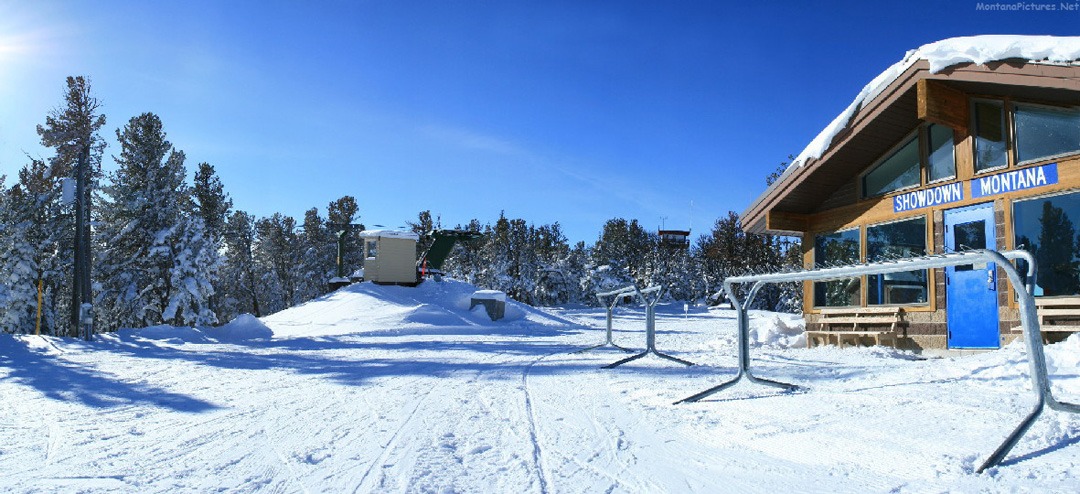 Porphyry Peak Fire Lookout
West View From Porphyry Peak