Nothing beats a sunny day in Missoula's University District.  Can you see the "M" on Mount Sentinel? (Picture right)  We'll walk in that general direction until we reach the university campus.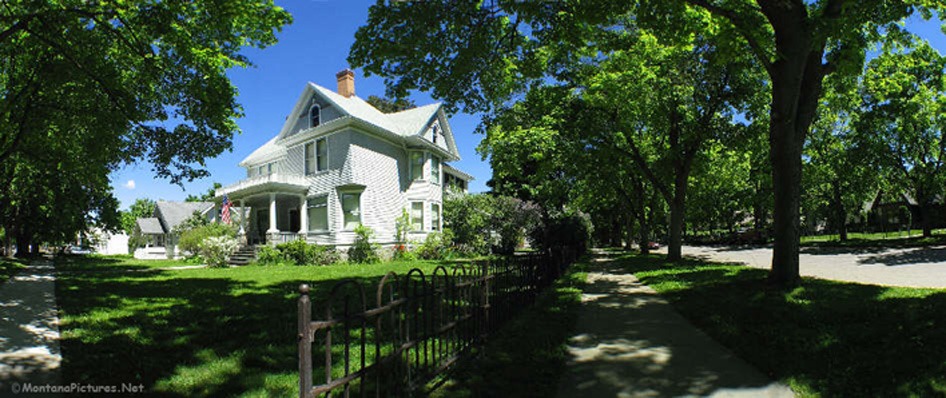 Here is an early May view of homes in Missoula's "University District."


We are at the intersection of Arthur Avenue and Beckwith. There is the University of Montana Campus and Mount Sentinel. The high rise down the road is Jesse Hall, behind the trees is Miller Hall.  Enough of this picture shooting!   Let's go climb up to the "M."
Can't find your favorite Missoula location?