Welcome to the Geyser, Montana Picture Tour
Geyser is approximately 50 miles east of Great Falls along US-87. It began as a stagecoach overnight stopping place on the trail from Lewistown to Great Falls.  Guess what was near the stage station? You guessed it, a geyser, specifically mud geysers. When the Stagecoach station and neighboring buildings were relocated to be next to the new Northern Pacific railroad, they kept the name.
During the years of 1907 and 1908 while the railroad was being constructed through the Geyser area a great many new people were coming into this new homestead tract. A majority of the newcomers were Finnish people who had originally come from the rural areas of Finland and had first obtained employment in the coal mining towns of Sand Coulee, Stockett, Belt and the silver mines of Neihart, Montana. (Town tours of Sand Coulee and Stockett, Montana coming soon.)
Cowboy Generosity
If you get a chance,  read about Geyser rancher Leroy Strand (1919-2016), owner of the Strand Ranch.  He donated over $200,000 towards student scholarships during his life time.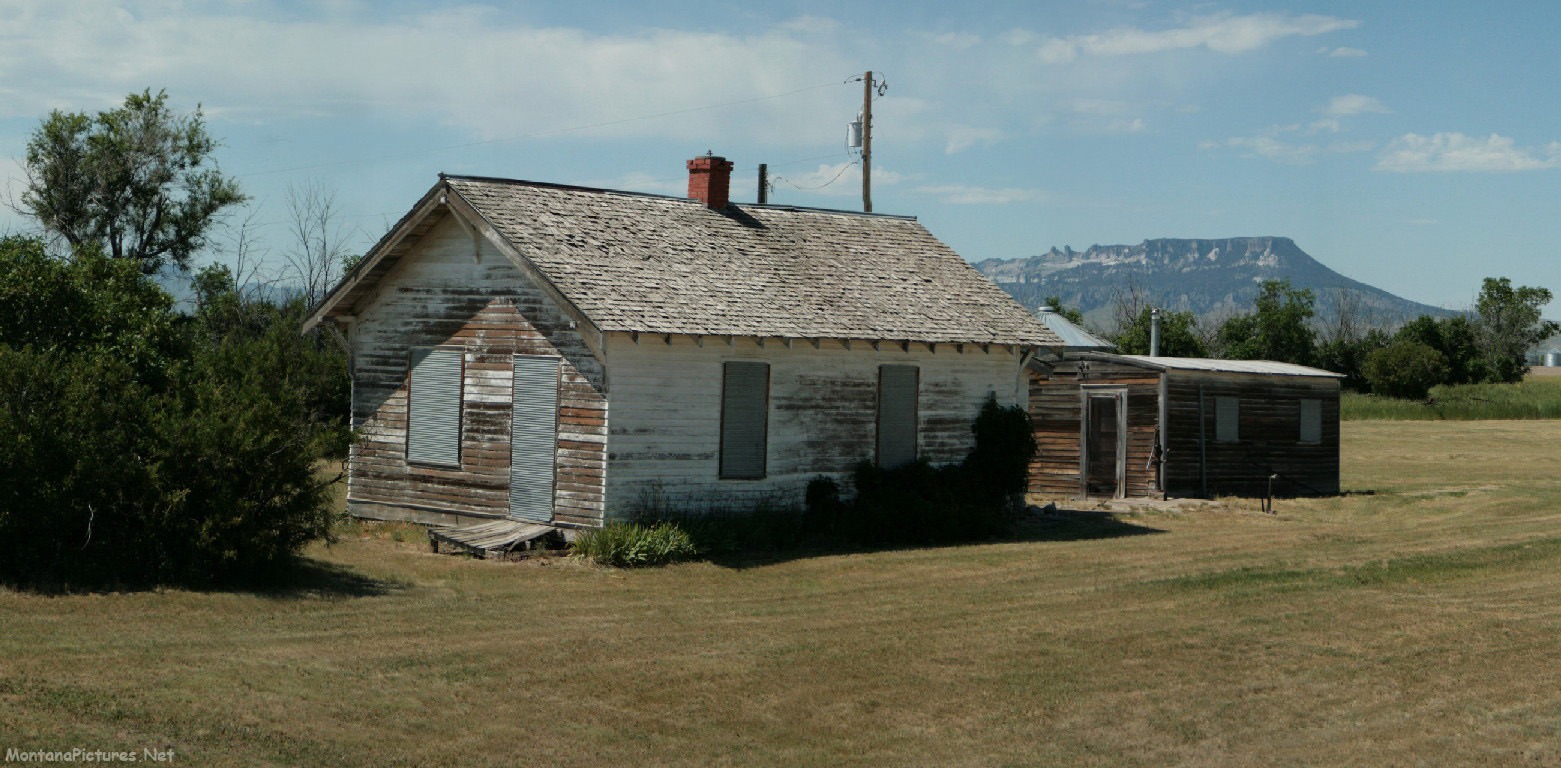 WE LIKE STUMBLING ACROSS MONTANA HISTORY
The brown building might be one of the original homesteader homes built during the homesteading boom of 1908 to 1915.   The large building in front was built after they managed to come up with the money for a larger home (possibly early 1920's).