Wish This School Could Talk
One Last View To The Southwest
Welcome to the Forest Grove, Montana Picture Tour
Bouncing east down the gravel Forest Grove Road (Road 238) during the month of June you will discover a part of Montana very few visitors ever get to see. The countryside presents an intense blast of lush green that catches you by surprise.  To the North of the gravel road you see limestone cliffs to the south you follow a narrow valley of green pasture and acres of pine.
Once your roll into Forest Grove, Montana park the truck and stretch your legs. There is lots to see and hear as you walk around town.  The little community-owned church, built in a 1907, is the cornerstone of the community. The experience for those attending the church today isn't much different than it was for those who sat in the pews more than 100 years ago.
The church has no electricity and no running water. If it's a chilly morning, the sanctuary will be heated by a wood-burning stove. Kerosene lamps, along with the sun glowing through stained glass windows, will provide light for the congregation to follow along in their hymnals.
One of the many reasons Forest Grove, Montana is so picturesque is the due to the work of the Forest Grove Community Club,  The Montana Community Foundation and The Steele-Reese Foundation of New York.  Thank you!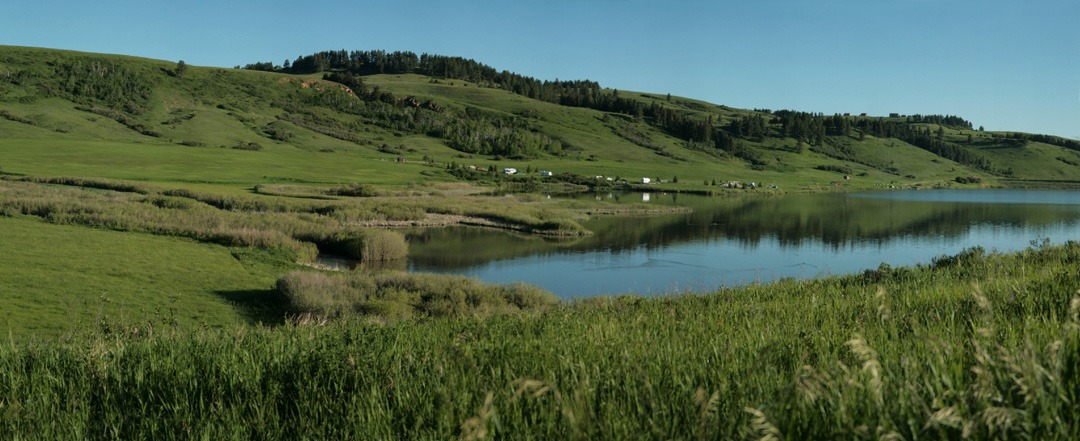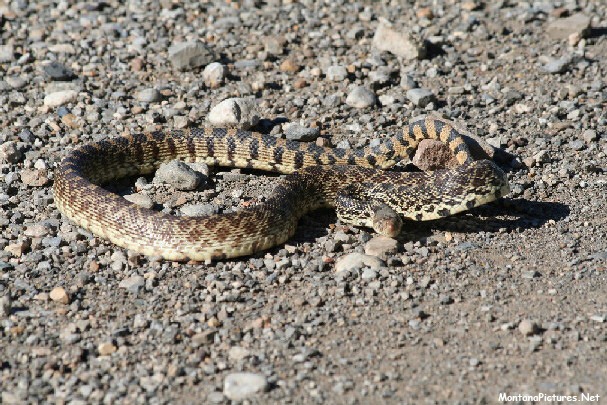 Bull Snake
Say "hello" to a Montana "Bull Snake" (Pituophis catenifer sayi)  Don't worry, the snake is non-venomous. Leave him alone because he is busy keeping the gopher population in check. We think the snake got the name, "Bull Snake," because the creature mysteriously grows in length every time someone re-tells the "story" about how they almost stepped on a gigantic snake while fishing in Montana.
Look and Listen
If you would like to see the landmarks in Forest Grove AND listen to native birds, we think you will enjoy our video.