Welcome to the Drummond, Montana Picture Tour
My Grandmother was born in Drummond, Montana.  So the little town holds a special spot in our heart.  Even without the family connection, we like Drummond because it is the gateway to the Pintler Scenic Route, Montana Highway 1. The nearby Clark Fork was an outstanding river for trophy Brown Trout in the Fall. As a kid, the reward for fishing in the hot sun all day was a vanilla ice cream cone.  Sadly, the little ice cream stand fell victim to fire.
A summer walk through this agricultural and ranching community of four hundred people is worth the time. Make one of your stops at the local heritage museum.  The building was a former one room schoolhouse (1874) from the Flint Creek Valley.
After the walk, take the dog down to the rodeo grounds along the banks of the Clark Fork River for a swim.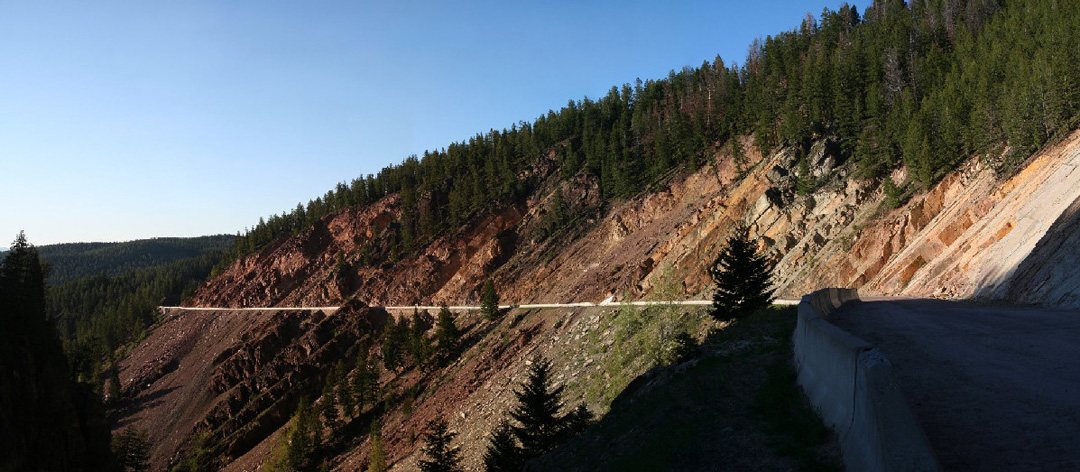 June panorama of the Pintler Scenic Route, Montana Highway 1, near Georgetown Lake.